Astaro Security Gateway
Unified Threat Management All-in-One Astaro Security Gateway solution that covers Network, Mail, and Web security with a very easy management platform.
Included features are
1network filtering
network intrusion prevention, gateway anti-virus, gateway anti-spam, content filtering, VPN, load balancing, and on-appliance reporting.
Our software appliances include the operating system and all security applications bundled within a single software image. While offering the same capabilities as the hardware platform, they can be easily installed on your hardware of choice – maximizing deployment flexibility. The Astaro Security Gateway software appliances are much easier and faster to set-up than software applications that require the installation of an operating system in advance.This section details the security applications available, technical information and deployment scenarios.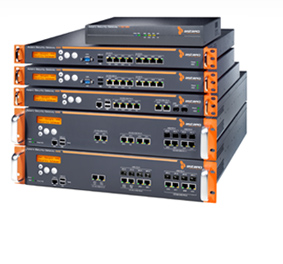 Key Features :
| | |
| --- | --- |
| | Network Security – Defends your network against a wide variety of Internet threats, including denial of service attacks, port scans, worms, trojans, botnets and application exploits. Also provides secure remote access for mobile workers via IPsec or SSL based. |
| | Mail Security – Filters all your email traffic in order to keep spam, viruses, phishing and other malicious mails out of your network. Furthermore, prevents unauthorized interception of email through transparent Email Encryption without requiring any client software installation. |
| | Web Security – Controls employee web access and use of IM/P2P application for maximum productivity and minimal legal risks. Filters all web and FTP traffic in order to keep viruses, spyware and active content from entering your network. |
Astaro Security Gateway provides you with full unified threat management perimeter coverage on your platform of your choice. Network, Mail and Web security applications may be flexibly added to your deployment platform, as your individual business requirements demand. Each application offers a full package of best-of-breed security modules which provide complete integrated protection for your area of choice.
Fixed-Solutions  is an Astaro AG Partner  in Egypt.